PROCESS/BRIEF
The V&A design museum is being built in the heart of Dundee and within lies the upcoming Downtown Dundee area with its own individual
 collective group of shop traders. The brief was to create a visual identity focusing on branding the area with a fresh look. I decided to play with the words Downtown Dundee to create an identity that focuses on an abstract map logo between two letter D's, incorporating all the streets within the Downtown area. Colours are then used to show each individual street which is used in many applications to represent the visual identity. 
One major aspect of the identity is focused on is how consumers will find and plan their day in Downtown Dundee. Using the logo itself works as a map making it easy to identity which street you are on as well as what stores are unique to that street. Designing a simple scrolling website which shows off the bold colours used for the streets and simple icons for a range of shops in the area helps to make it distinctive and memorable.

Just like the website the map concept for the app works in much the same style with a different interface. For use on any phone the tile system has been changed to a press to bring up horizontal bar which helps you find which street you want to visit. From there its simple to click on the store you wish to visit and how to find information. There is also a help button on how to use the app which shows you the steps in planning your day.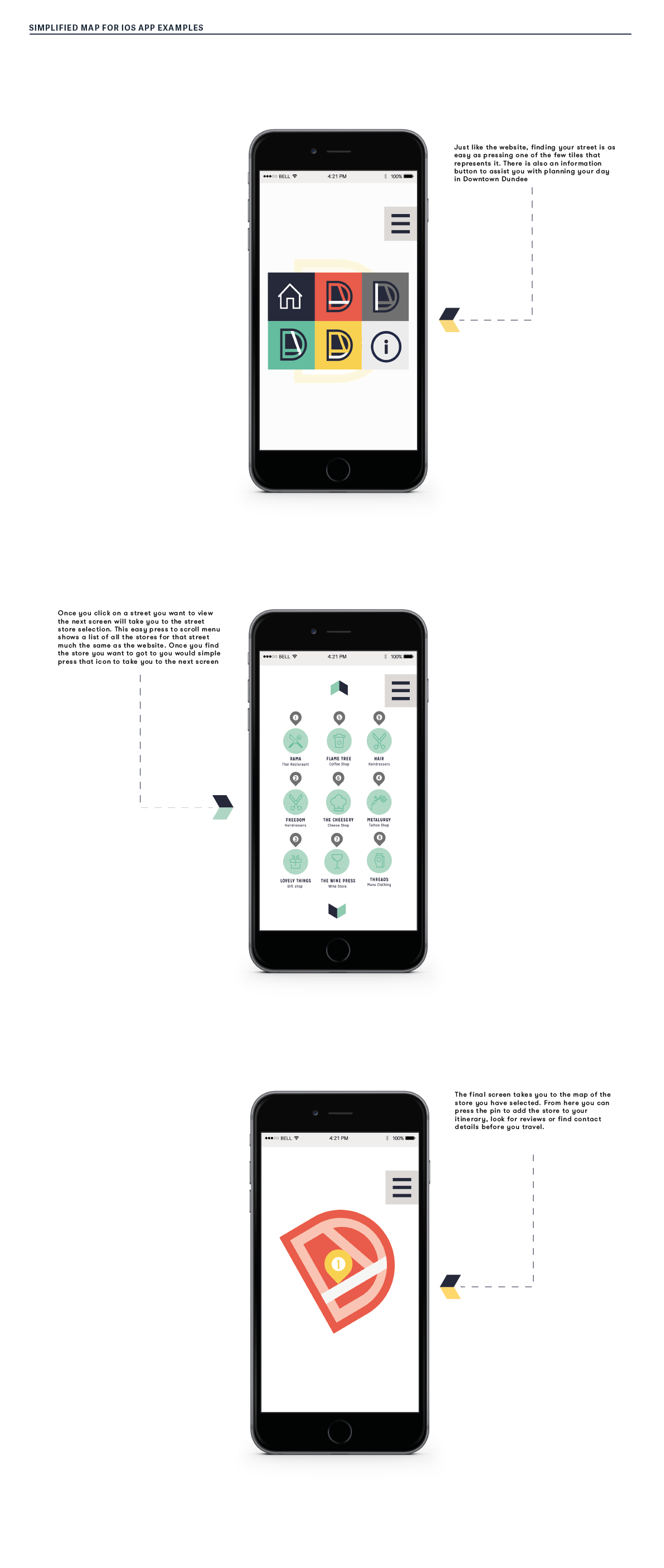 A range of merchandise, advertisements and promotional items that could be potentially used for the Downtown Dundee area. The idea behind the promotional items is to give a strong indication of the colours used to make passing consumers more familiar with the streets.